R. B. Winter State Park starts right on the side of the road. Driving towards the park, the trees open up to a sizable lake (currently half-frozen-over) with a parking lot that's little more than a large shoulder extension off Buffalo Road. Beyond the lake is a pine forest with the promise of some excellent hiking.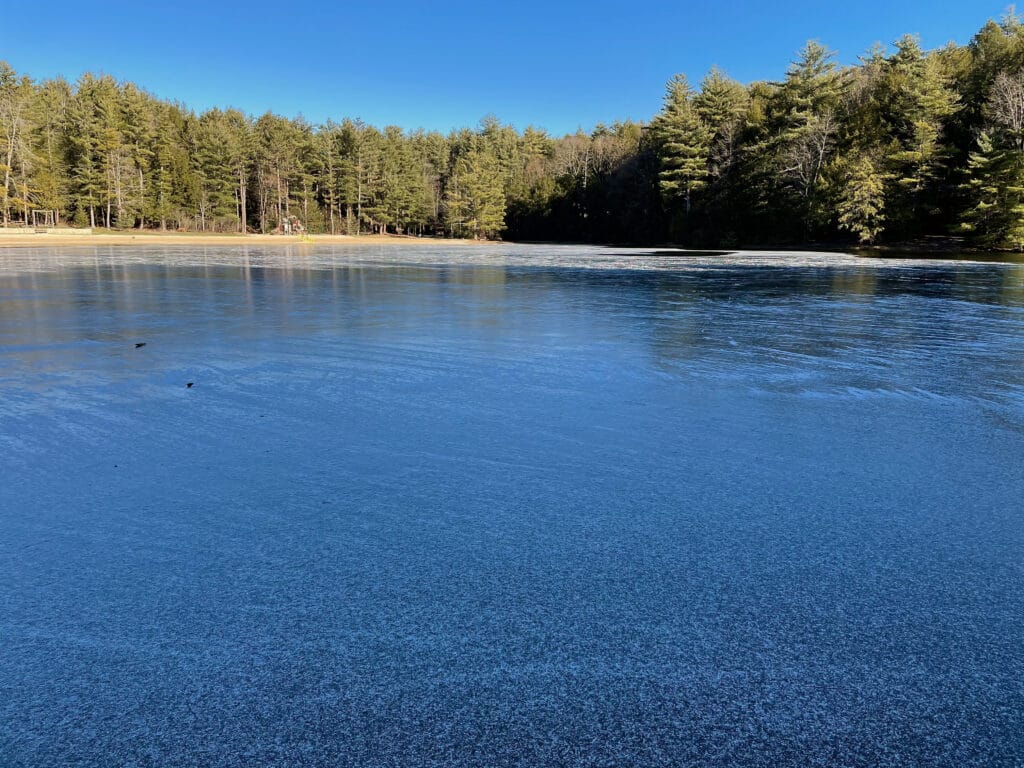 There is no cell signal in the park, and it was my backup choice, so I didn't have a trail map cached and ready to go. The original plan was to hike Molasses Gap in The Hook natural area, but the road to the trailhead had a big sign saying "No motorized vehicles" among other things, so I thought it best to respect the sign and find another place to go. I'll be back to The Hook soon enough with a little more prep time – it's a beautiful area.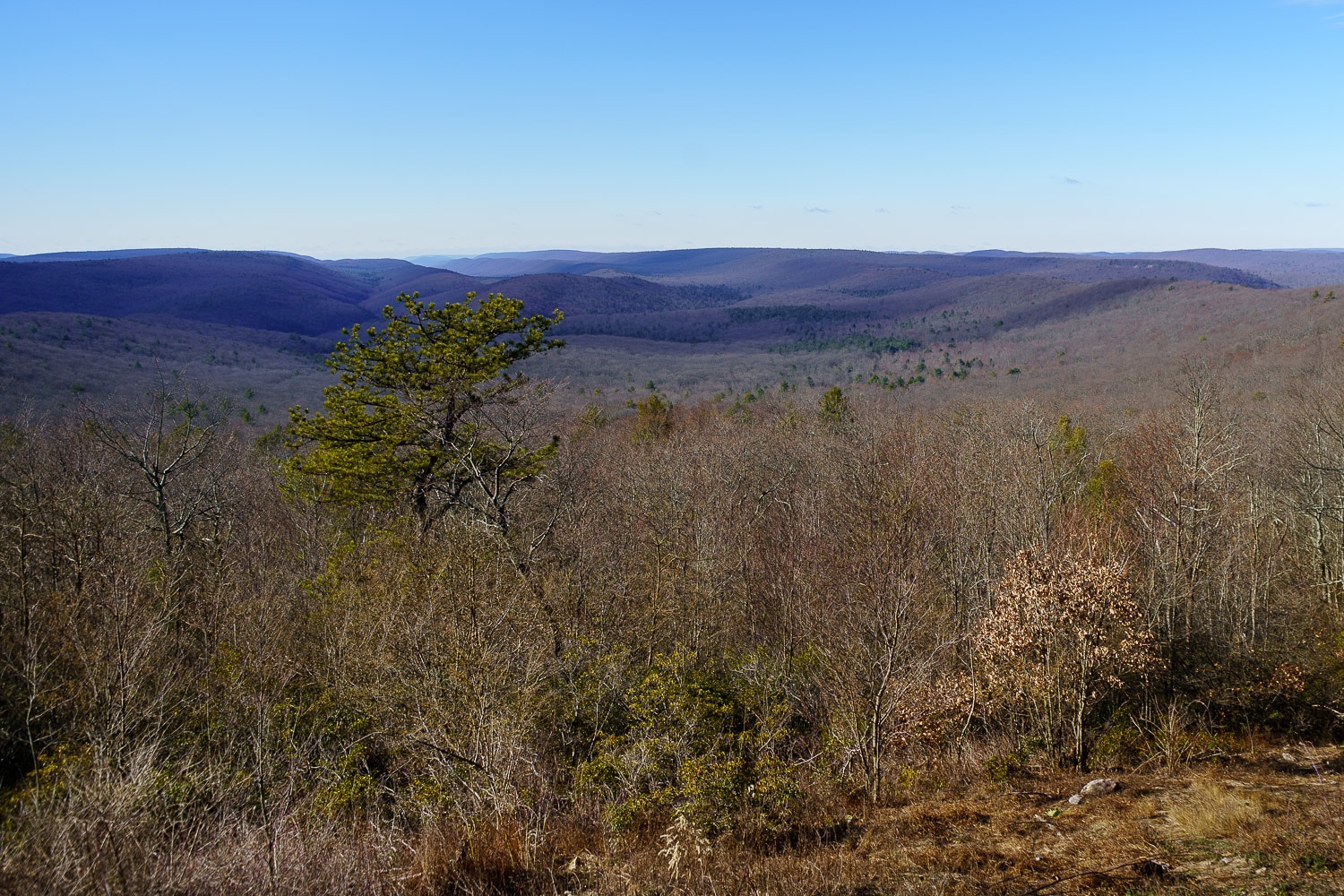 Walking around the lake to the park proper, I found a number of signs indicating different trails branching off into the forest. Looking for more photogenic areas, and having just come from The Hook's vista, The Overlook trail was the obvious choice.
Like Angel Falls Trail, it seems this area's had some high winds recently as well. There's a notice posted by the trailhead warning not to approach or walk under fallen trees.
Pine Forests Are Excellent
The Overlook trail starts off right with an immediate sense of solitude. Pine needles cover the forest floor, and the trees that let them fall rise up, taking the wind out of earshot. The only sound is the occasional creaking of timber as a pine tree sways high above. Moss covers some fallen branches – it's peaceful.
The trail soon exits the pine forest into a more traditional deciduous forest. The wind, no longer held above by the pines, comes through the trees into the underbrush. It's cold.
There are trail blazes every few yards, and signage a little less often, but it looks like a few unmarked trails still split off from the main. Not being familiar with the area, I figure I'll leave exploring those to another time.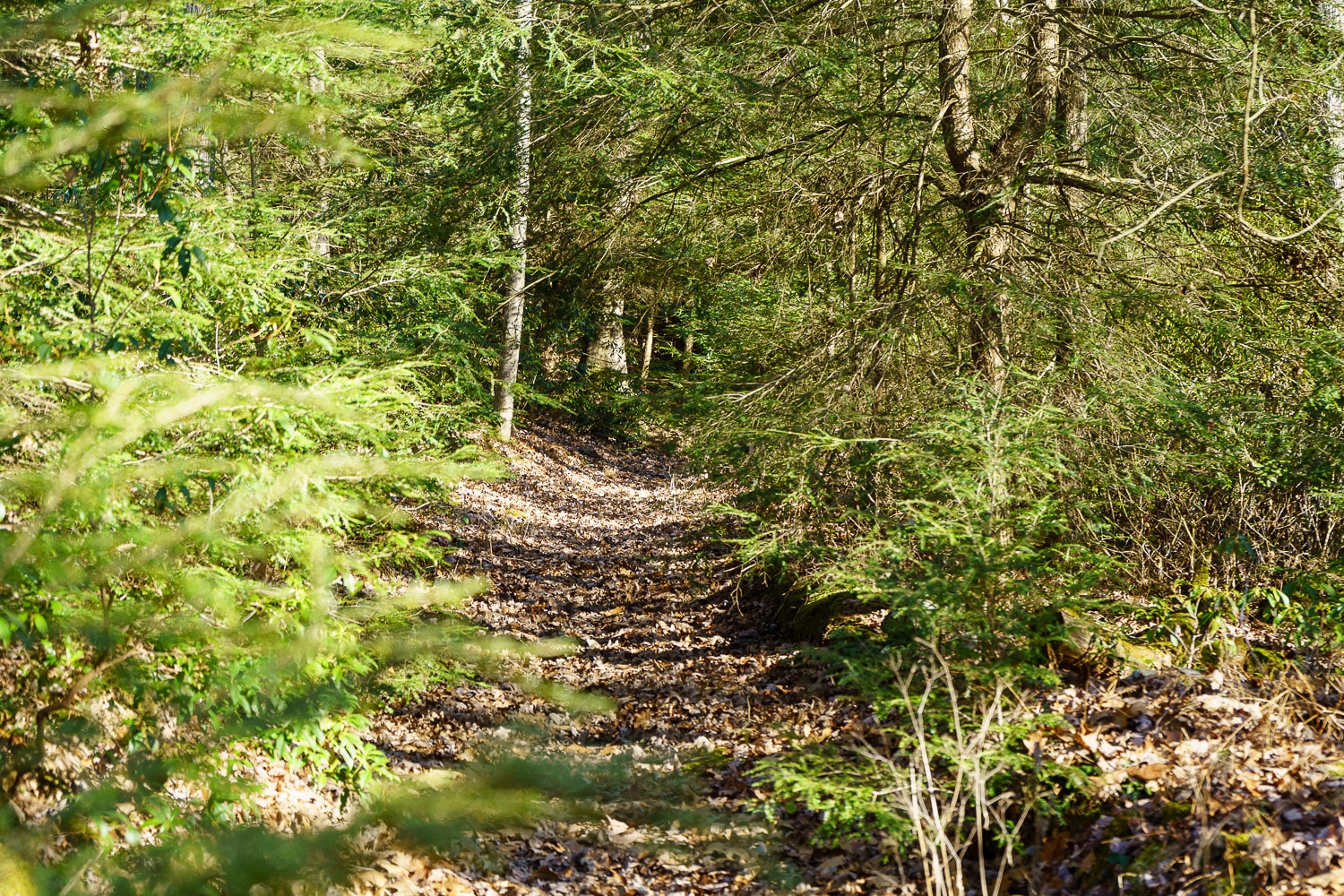 The trail hits a road, and I hit a snag. There's a notice that this area is open to hunting, and folks in this area are very enthusiastic about hunting. Hunting season ends in four days, and I'm not wearing orange.
Redirection
Not wanting to be mistaken for a deer, I turn around to explore the safe portions of the park. Forests pack more life into a single square foot than exists in an entire warehouse – there's millions of interesting things to see.
For example: burls! Burls are bits of wood where the tree was wounded in some way, and the grain was no longer able to grow in a straight and proper manner. This most often occurs when a limb is cut from a tree, but can happen for any number of reasons, so burls can be anywhere from several feet wide to just an inch or two.
This burl was only about an inch wide. Moss has already covered most of the stump it's sitting on, and is already beginning to grow on some parts of the wood.
In this relatively low-lying area, moss covers almost everything that's been sitting for more than a few months. Moss has been around in various forms for almost 300 million years.
In contrast, oak trees have been around for 25 million years, humans and proto-humans for about six million years. Moss is timeless.
I slowly headed back the way I came, taking my time to explore interesting bits of forest when I found them.
Forest exploration finished for the moment, I walked back around the lake to the parking area, making a note to purchase an orange beanie at the next available opportunity.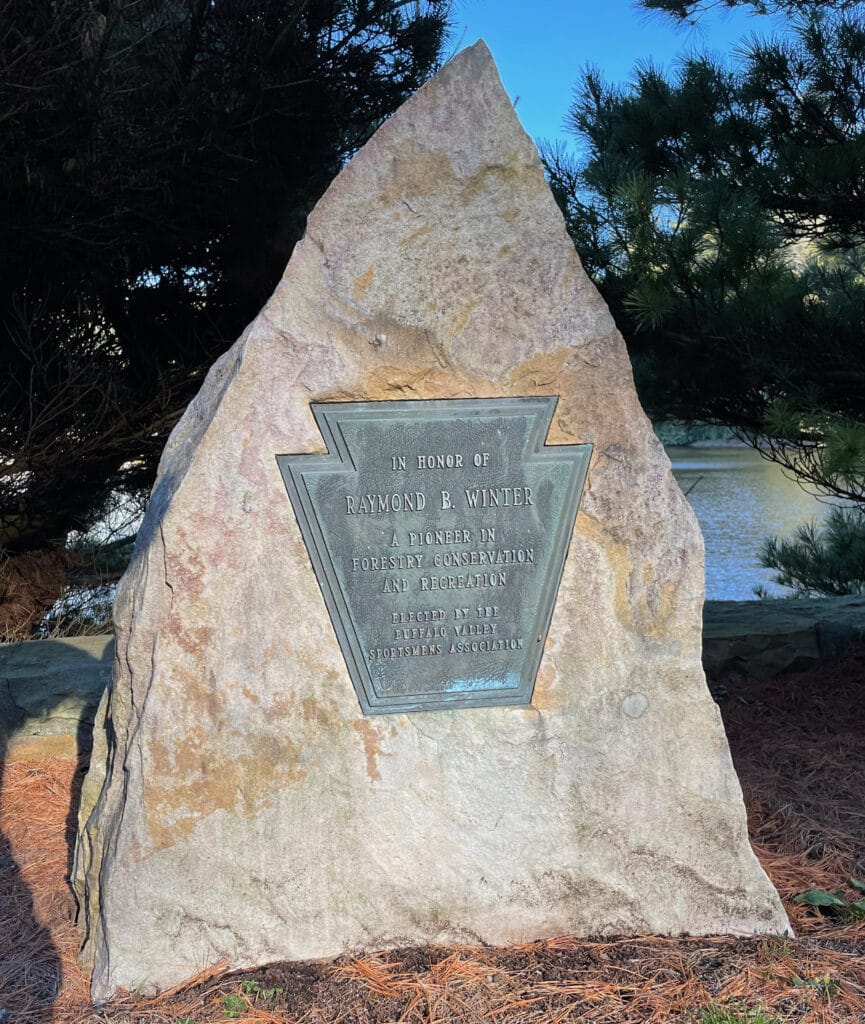 If you enjoyed this post, you might also enjoy this post about hiking along another series of lakes, or this post about exploring an abandoned highway left to decay.